Our Sheep
Our Results Do The Talking
In 2014, Oberon Stud began to show its stock with the pleasing result of a first place at our first show (Australian Sheep and Wool Show) for Oberon 3100 – ram under 1 ½ years born after the first of August.
Over the past few years, an emphasis has been to ensure excellent carcass sheep into the prime lamb market. Each year has seen lambs reach greater dressed weights and meat weights. In 2015/16, 5 month old lambs have dressed out at 26kg. 8 month old lambs have been able to reach 35.9kg dressed weight and produced 30.6kg of prime meat described by a renowned Central Highlands chef as "magnificent – vastly superior".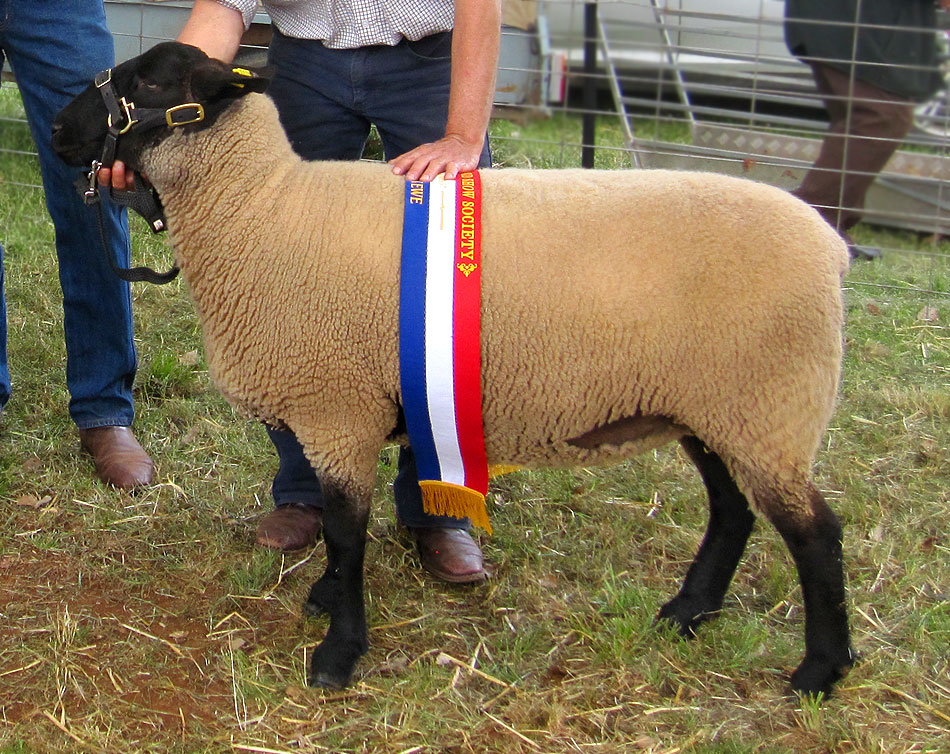 Prize winning Oberon Suffolk Stud Ewe - Oberon 353
---
Our Management for High Productivity
Flock Number – 2067
Brucellosis Accreditation – OB3539
Sheep MAP (MN2V) – VS1181
Oberon Suffolk Stud is Ovine Brucellosis accredited and Ovine Johne's Disease accredited MN2V - vaccinated with guidair. The flock is vaccinated with 5 in 1 vaccine and treated for worms with oral or injectable treatments.
Mineral licks are readily available and young rams are supplemented with hard feed through autumn and winter.
Oberon ewes and ewe lambs are paddock reared with pregnant ewes fed oats in the last couple of weeks before parturition and hay handfeeding mid-winter. In dry years, irrigated Lucerne is available over summer.
Lambing begins late June and generally finishes early August with some old ewes held back to lamb into September. Lambs are weaned around 14 weeks of age.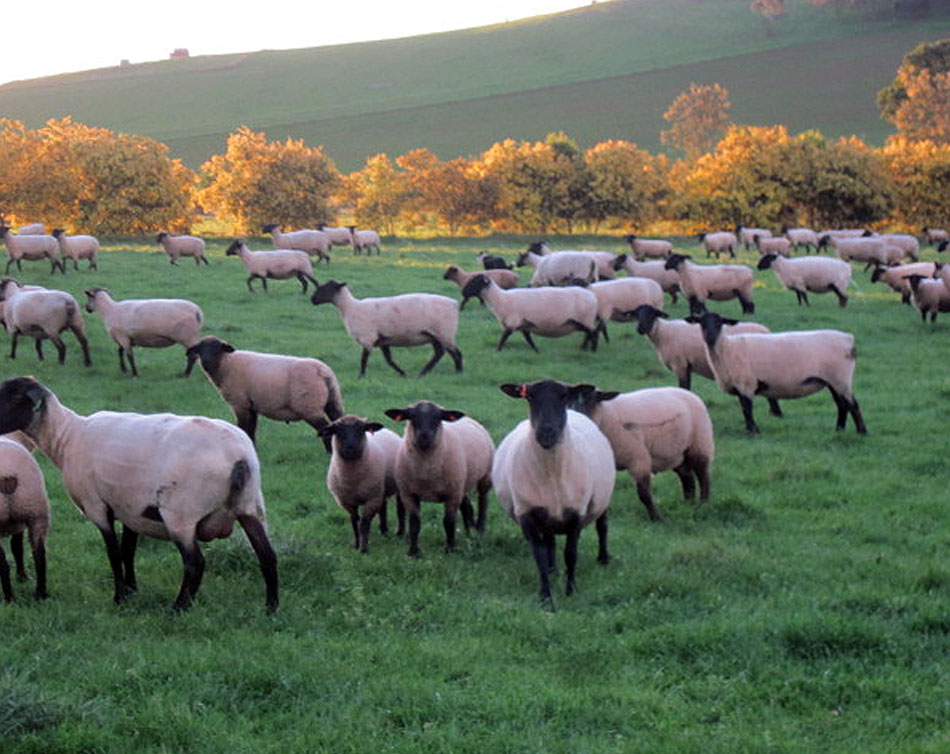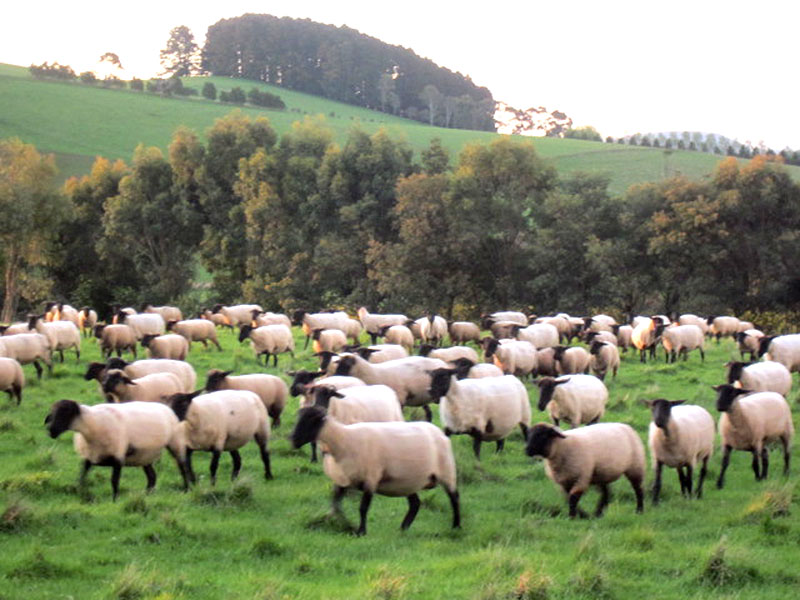 ---
Our Genetics provide you with diversity
With a breeding flock of around 90 ewes and up to 7 sires used in a year, the 150 lamb drop offers you significant genetic diversity – but always with one thing in common … Quality!
Sires
Sweet Waters 99/02 – our first sire was of the "downs" style – very meaty.
Allendale 2059/05 – show ram and 2nd top priced ram at Allendale On Property Sale 2006.
Allendale 305/08 – big solid carcass sheep by Waimotu 1010
Allendale 500/09 – upright ram by Dorie 52
Allendale Lucky Edition 369/08 (semen) – champion Suffolk Adelaide Royal 2009
Oberon 64/10 – son of Allendale Lucky Edition – throws very classy lambs
Aylesbury Farm 1195/11 – champion Suffolk Australian Sheep and Wool 2012, champion Suffolk ram Sheepvention 2012, Reserve Champion Suffolk Ram Adelaide Royal 2012.
Oberon 3100/13 – 1st place Australian Sheep and Wool Show 2014, son of Aylesbury Farm 1175/11.
Letts Hercules (semen) – record priced older ram breeding big, long classy sheep.
Bowen Co-Pilot (semen)- champion ram Royal Easter 2007
Bowen The Gun (semen) – reserve champion ram Royal Easter 2014, winning group Adelaide Royal 2014.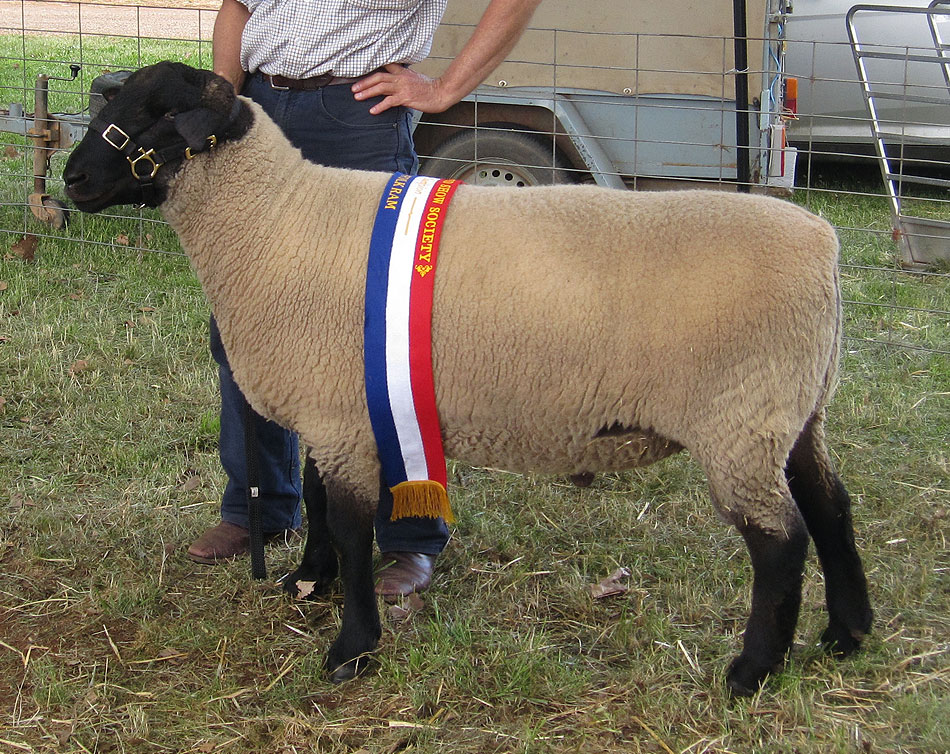 Suffolk Ram Oberon 3100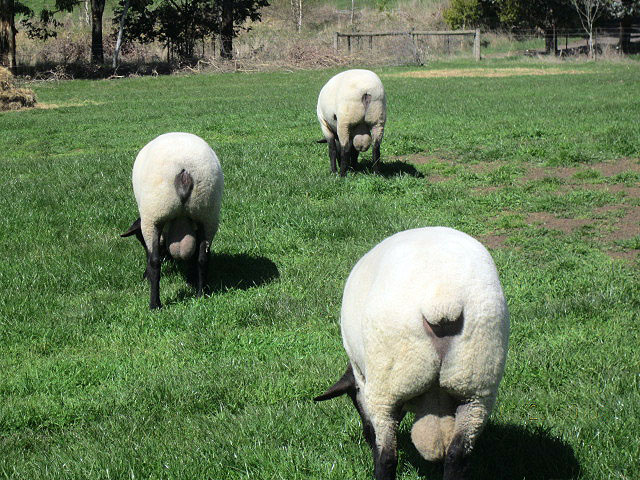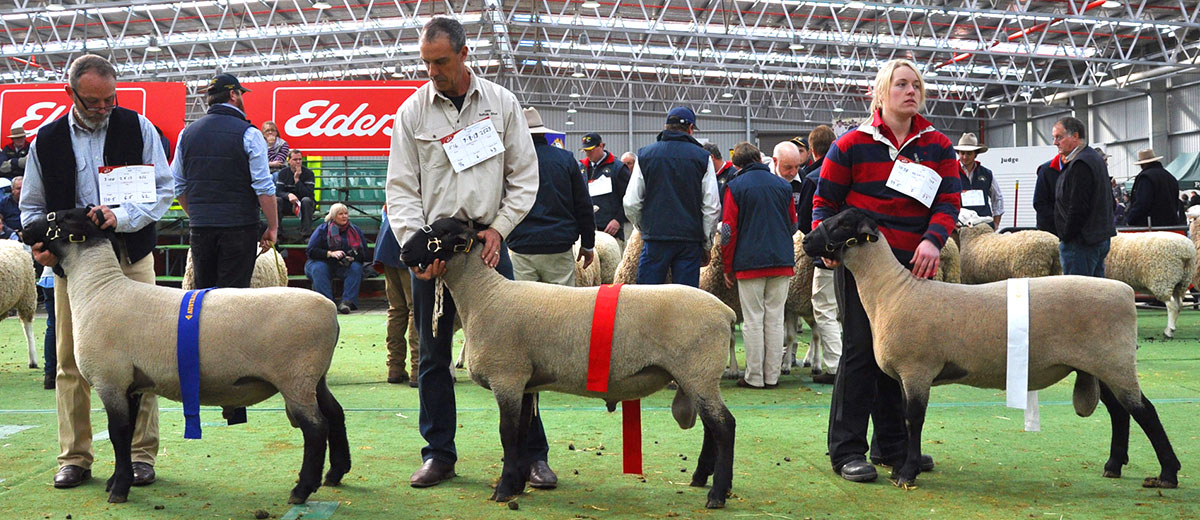 Oberon 3100/13 – 1st place, ram under one and a half years, born after the 1st August. Australian Sheep and Wool Show, 2014.
---
Sheep for sale
Oberon Stud offers elite bloodstock at competitive prices.
Please contact Bruce for details. Stud and flock rams, maiden ewes and older ewes are invariably for sale, often available at different times or under different circumstances.
Our Facebook page: Suffolks For Sale – Oberon Stud is regularly updated with details of sale sheep.
---
From Musk to Bangladesh
Oberon Suffolk Stud provided the first group of stud Suffolks for export to Bangladesh in 2016. The group of 3 rams and 10 ewes arrived in Dhaka on March 4th, 2016.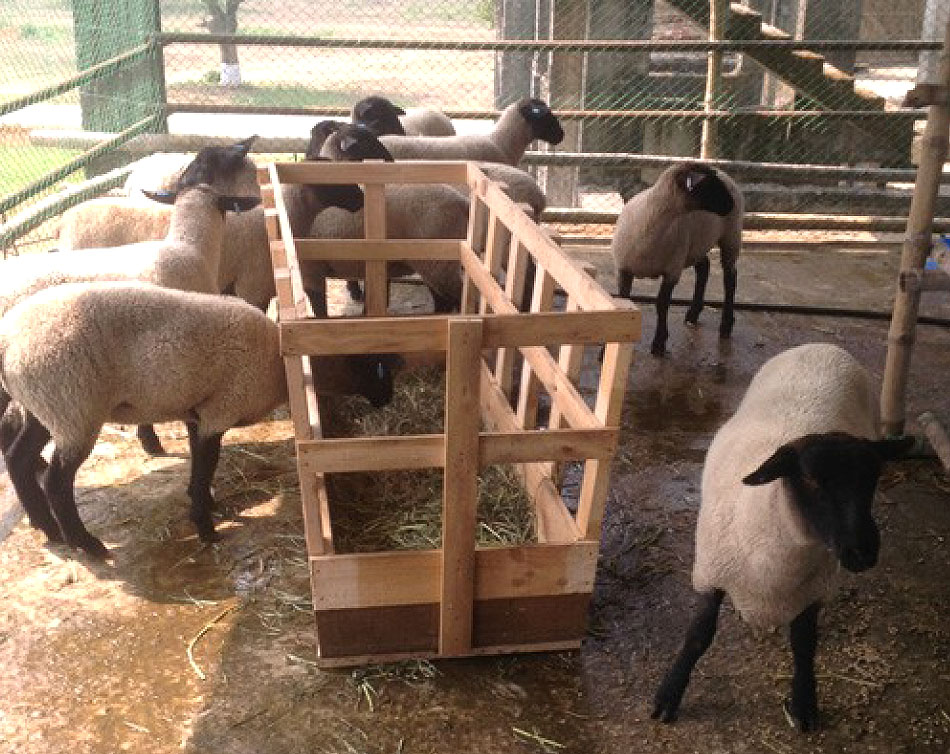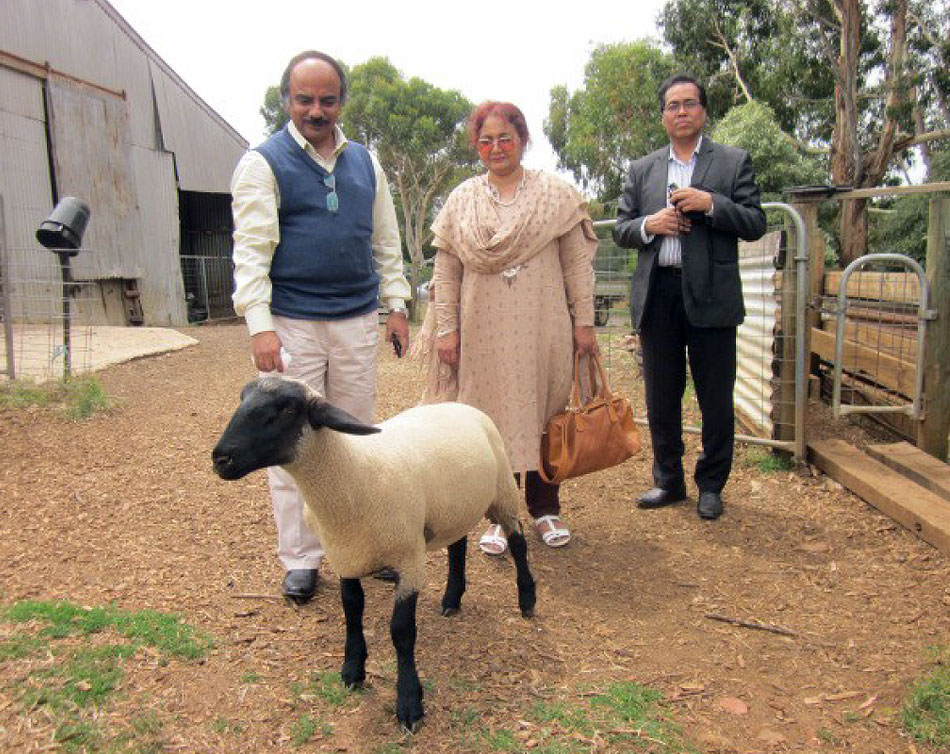 ---
From Musk to Japan
An export order of stud Suffolk rams and ewes is currently being finalised for transport to Japan.